OPEN HOURS
MON-FRI 9-5pm WEEKENDS by appointment
If you are searching to find a swim spa or spa pool in Melbourne that's just right for you and your family, then you need to speak to one of our professional's here at Sapphire Spas. Manufacturing premium quality Australian Made spa pools and swim spas on site, you have the luxury of taking a guided tour through our premises to see the process first hand.
With one of the largest spa displays in Melbourne, you can bring the whole family to try out as many as you like, or even book in for a wet test.
Choose a spa from our extensive stock list, or design your own and have it custom built to your exact specifications. Catering for families, couples and even athletes, we have a spa to suit every 'body'.
Swim Spas
Purchasing swim spas in Melbourne can be a little challenging with so many things to take into account such as the swim jet pressure, which heat pumps work best, the difference between a swim spa, a spa pool and a plunge pool, and many more things that affect the price and quality of the spa.
We're here to guide you through all the different types and arm you with the information you need to make an educated decision on which one is right for you. We can find you the perfect swim spa that is energy efficient and at the same time practical and relevant to your family's needs. With a huge range on display and the ability to try before you buy, you can see why we're one of Melbourne's best 'one stop shops' for everything swimming pool spa and swim spa related!
From backyard splash pools for the kids to elite endurance training and personal fitness, there's a swim spa to suit everybody and every purpose. So why don't you schedule in and head over to our Melbourne head office manufacturing and showroom is located at 70 Mary Street Pakenham. Come and have a look around our state of the art manufacturing facility and take a guided tour of the plant to see first hand how our premium swim spas are made, detailed, water tested and designed. We're happy to show you all the reasons that make us distinctively different from other imported spa brands and what the 'Australian Made Peace of Mind' is all about.
BRING THE KIDS AND JUMP IN
Wanna try our spas in Melbourne before you buy? Let us know if you'd like to bring the kids, jump in and try out a Swim Spas. Simply give us 24 hours notice and we'll have our swim spas heated and ready to go before you arrive. Feel the experience of a heated swim spa for yourself. See them up close and have a play around with the swim jet pressure, swim against the jets to see who can reach the end of the spa and 'beat the jets'! We want you to be sure about your decision when choosing a spa that's right for you.
Squeeze In A Quick Workout. If perhaps swim training is more your style then hop in for an endurance cardio workout and see the benefits that a swim spa can bring to your health and fitness. Swimming is one of the greatest ways to get and stay healthy and a pool and spa solution will enable you to be able to get a daily swim with no excuses.
Thankfully, Sapphire swim spa covers are manufactured to endure the Aussie great outdoors; our heatlock technology holds in warmth to reduce your run costs to a minimum. Get in touch with Sapphire Spas today!
Lauren is in the Sapphire Swim Spas Melbourne showroom Monday to Friday, 9am to 5pm and is happy to meet you over the weekend if you call to make an appointment 1300 069 772. Swim spa prices vary a great deal if you search the internet or travel store to store throughout Melbourne. Sit down with Lauren and make sure you understand what's included in a swim spa cost before you make your decision.
Featured Spa. The myPersonalTrainer swimming pool spa below is one of the most popular swim spas in Melbourne; with luxurious hydrotherapy seats for Mum and Dad and a pool at the other end for the kids. We have this swim spa for sale in a range of colours and can build a cabinet to match your outdoor area.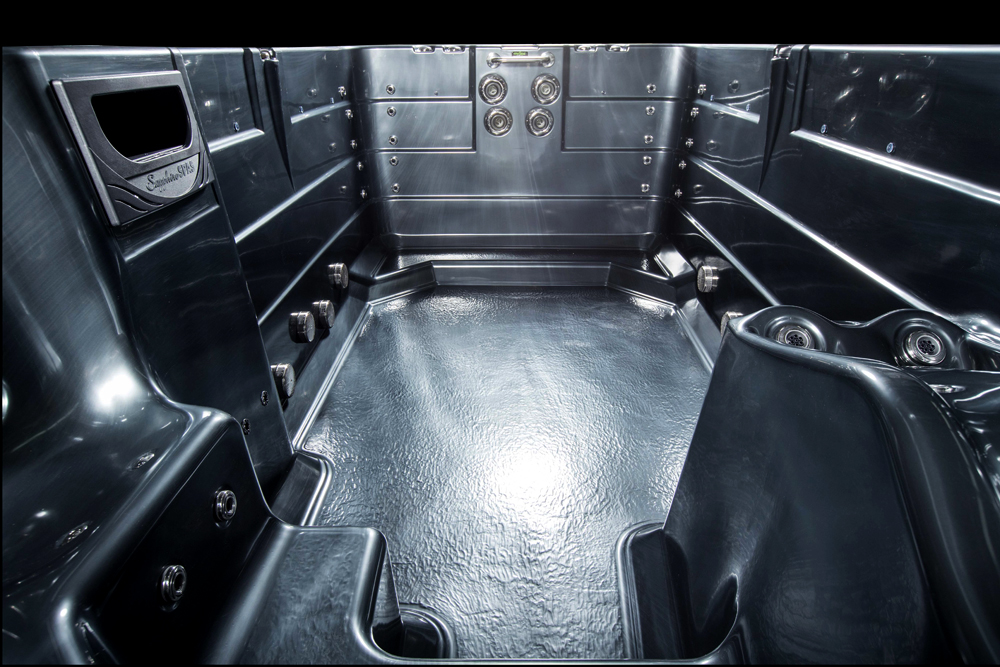 Spa Pools
Our showroom has an extensive display of compact, family, luxurious and entertaining pool and spa models, for you to view and also jump in to 'wet test'; just let us know you're coming so we can have the water warm and ready to jump in.
Have you ever tried a full body hydrotherapy lounger? Experience our SQR jets and adjust the pressure to simulate a full body massage.
myChillout is one of the most popular spa pools in Melbourne; with luxurious hydrotherapy seats for Mum and Dad and enough space for the kids to enjoy splashing around. We have this spa pool for sale in a range of colours and can build a cabinet to match your outdoor area.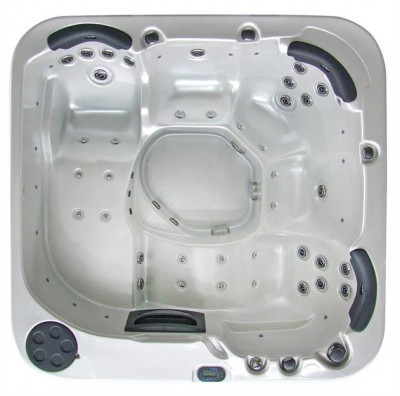 Customer service and satisfaction is our number one priority and we pride ourselves on arming you with the knowledge to make an educated decision on which spa tub to purchase, as well as unmatched after sales support, chemical sales, spa servicing and advice. It's complimentary for all of our customers to receive a comprehensive handover on delivery of their new pool spa to ensure that you understand how to fully utilise the spa, maintain it as well as answering any questions you may have about it's operation or water chemistry. Buying from our mySpaPAKENHAM factory direct store means we are with you every step of the way – that's Australian Made peace of mind.
Click the orange 'QUICK ENQUIRY' tab to arrange a time that suits you best.
Or Contact Us Directly at 70 Mary Street Pakenham VIC 3810, 03 5941 4511
OPEN HOURS | Monday : Friday 9.00-5.00pm | Weekends : By Appointment