Sapphire sets the industry standard
Australian owned and made
Sapphire Spas was established with the goal to create a point of difference in manufacturing a premium quality spa pool; competitive in price and built tough in Australia, to handle the harsh Australian conditions.
From it's humble beginnings in 2003, Sapphire Spas has grown to become Australia's leading innovator in design, comfort and reliability with a 70 strong Dealer Network, able to service Australia wide.
As Sapphire Spas has grown, our export has thrived with retail partners in New Zealand, Europe, UK, Reunion Island, Mauritius and Thailand to a point of Sapphire Spas being the leading exporter of Spas in Australia.
Our success and rapid growth has necessitated the construction of our state-of-the-art manufacturing plant and corporate headquarters in Victoria. This facility is smoothly run, with great attention to detail, by General Manager Tim Parkinson. Take a tour of our factory with Tim as he walks you through the creation of one of our 'built tough' spa pools.
Our Melbourne manufacturing plant
Fully equipped with advanced facilities, our Victorian manufacturing plant in is designed for maximum flow through production.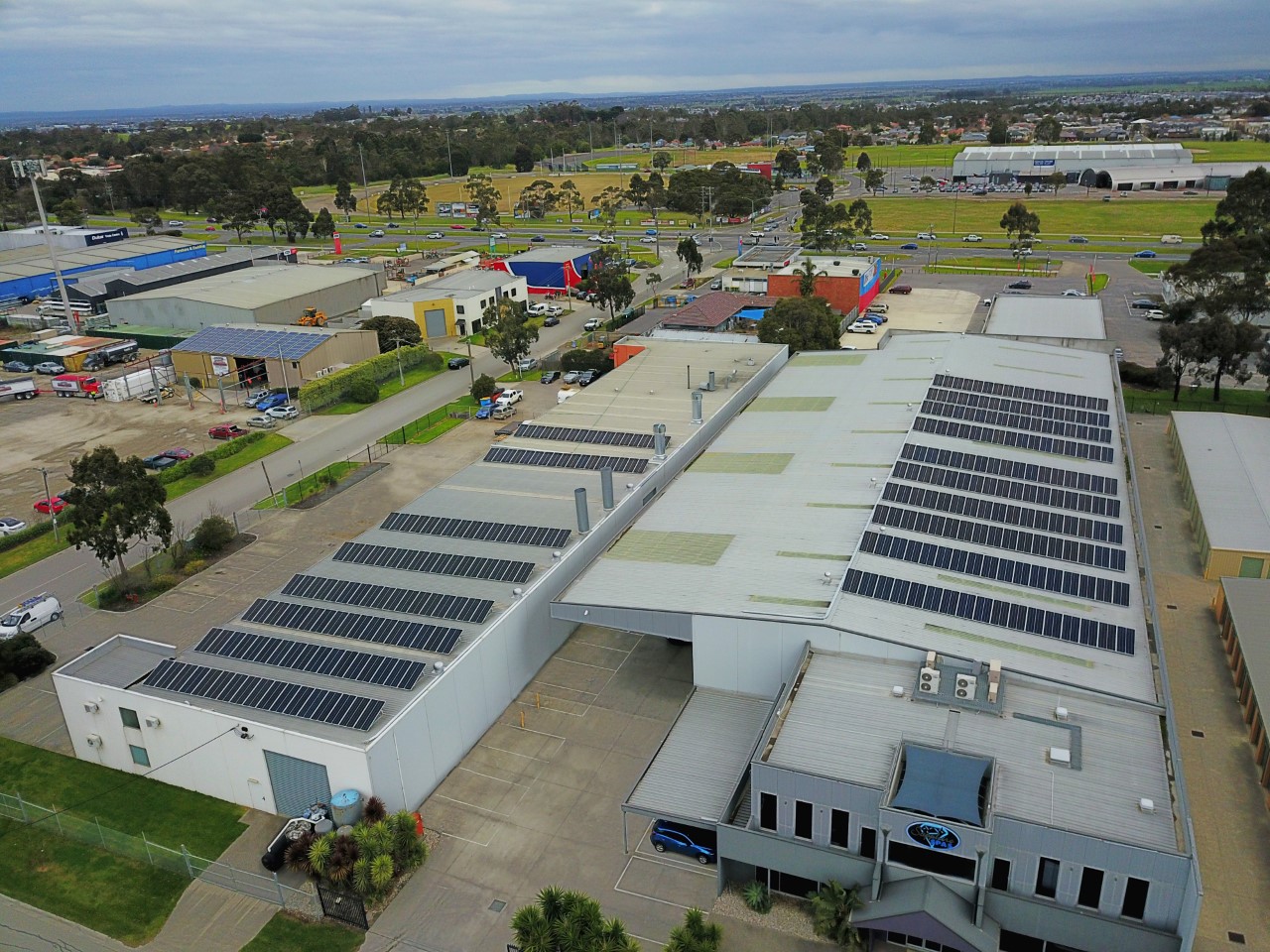 Sapphire sets the industry standard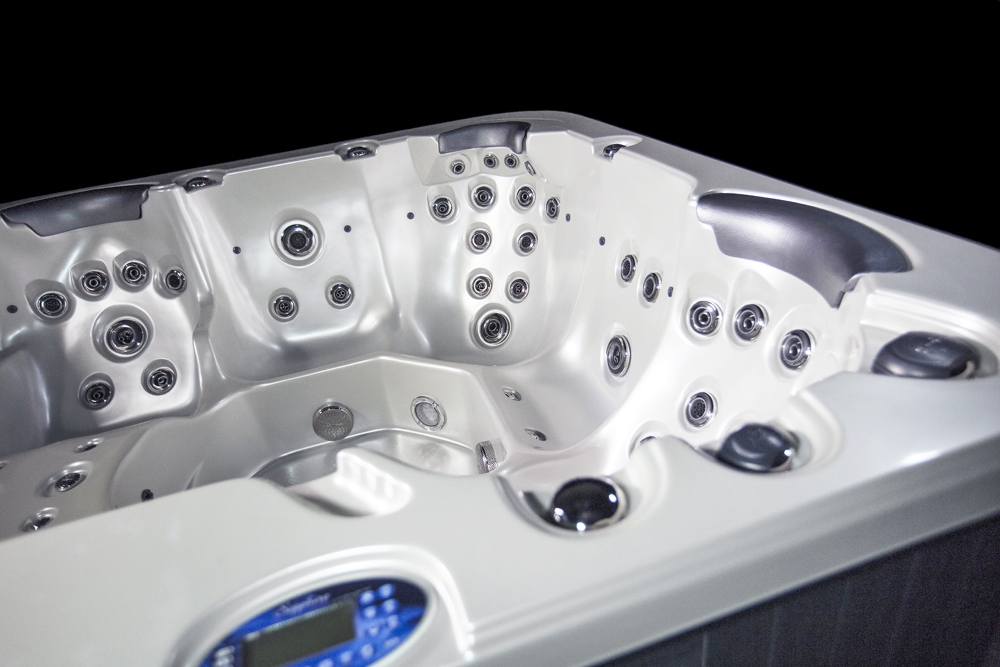 Our Standards
We owe the success of Sapphire Spas to our dedication towards upholding standards that we've set for ourselves. Abiding by these standards plays an integral part in developing secure business relationships with our dealers and customers which encourages growth, success and happiness for all involved.
Honesty
Allows us to develop and maintain lasting relationships with our customers, our dealer network, our suppliers and our planet.
Integrity
Our product looks impressive, luxurious and of high quality because our product IS impressive, luxurious and of high quality.
We stand by our 100% ROCK SOLID WARRANTY because we produce a product to be proud of.
Timely
Adhering to highly organised manufacturing processes allows Sapphire Spas to quote delivery dates that are both accurate and realistic. No false promises of quick delivery means no disappointment
Supportive
You can rest assured that our service and technical support systems are second to none. An Australian Owned & Made product, your Sapphire Spa can be serviced locally and efficiently with spa spare parts requirements being handled within Australia
Humble
We are proud of our achievements but are still eager to learn. If we think improvements can be made anywhere within our business then we will investigate and adopt the best practice to benefit our customer, our dealers and our planet.
Aware
Sapphire Spas are committed to staying Clean & Green.
Our promise
Australia is all about 'a fair go.... Who knows what Aussies expect when they invest in a quality product better than another Aussie?
love life. love mySpa.
Sapphire Spas is a wholly Australian owned and run company that manufactures quality spa pools right here in Melbourne, Victoria, so we've designed our spas with the typical Australian backyard in mind. Built tough to survive our landscape and lifestyle, a Sapphire Spa won't let you down.
Much of our time is now spent outdoors with some sausages on the BBQ, deck chairs for everyone (with an esky in easy reach) and the kids entertained by a healthy outdoor activity.
That's were we come in...
With mySpa in your backyard, everybody will be entertained!
We offer big business stability, coupled with small business service to guarantee you quality, consistency and reliability.
Of course our spas are locally manufactured but, more importantly, our spa pools are locally serviced for your peace of mind. If, by some chance, you need our help, then one of our Australia wide Dealer Network is only a local phone call away; no need to wait for spa parts from overseas or time zones to coincide for technical support.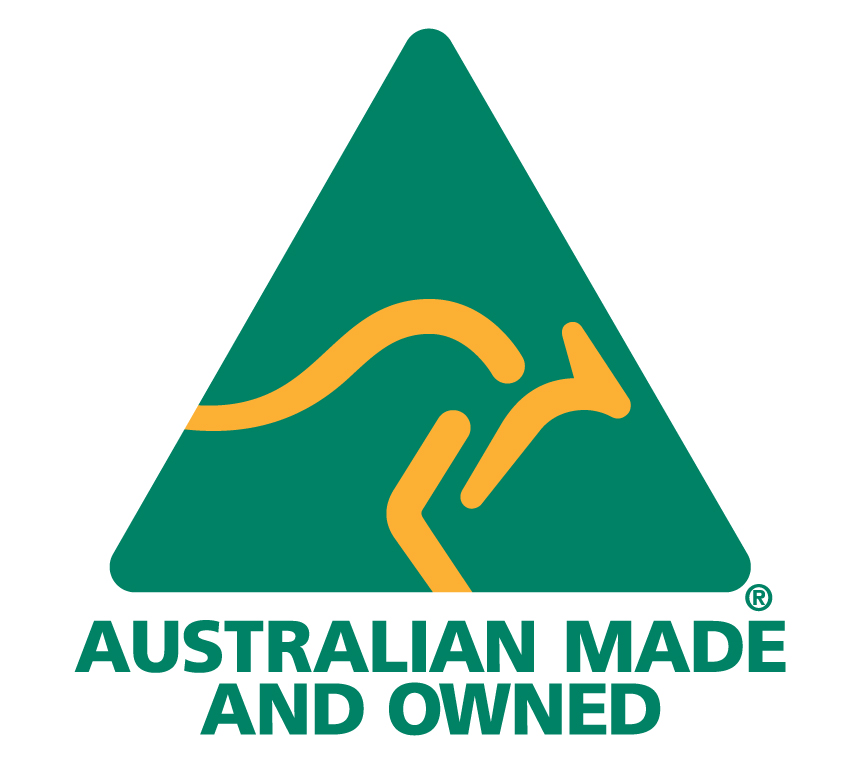 Our spas have been designed to appeal to each of you in a different way. Maybe you are looking for a budget spa to leave you some cash to option it up with an iPod fluid dock and lighting package
Reliability is priceless but, at Sapphire Spas, we believe that a little luxury should be within everyone's reach. We've priced our spa pools from cheap outdoor spas to 'extravagant' fully optioned masterpieces for those with an eye for perfection!
We promise you'll find the perfect spa right here on our site. If not, give us a call to let us know what you are looking for!
POWERsmart: a Sapphire Initiative
Sapphire Spas are committed to staying Clean & Green. Our POWERsmart commitment will enable us to continue to deliver a premium product whilst upholding our environmental responsibilities. Thoughtful manufacturing practices enable us to maintain quality and performance with responsible consideration for the future of our precious environment. Big promises = small footprint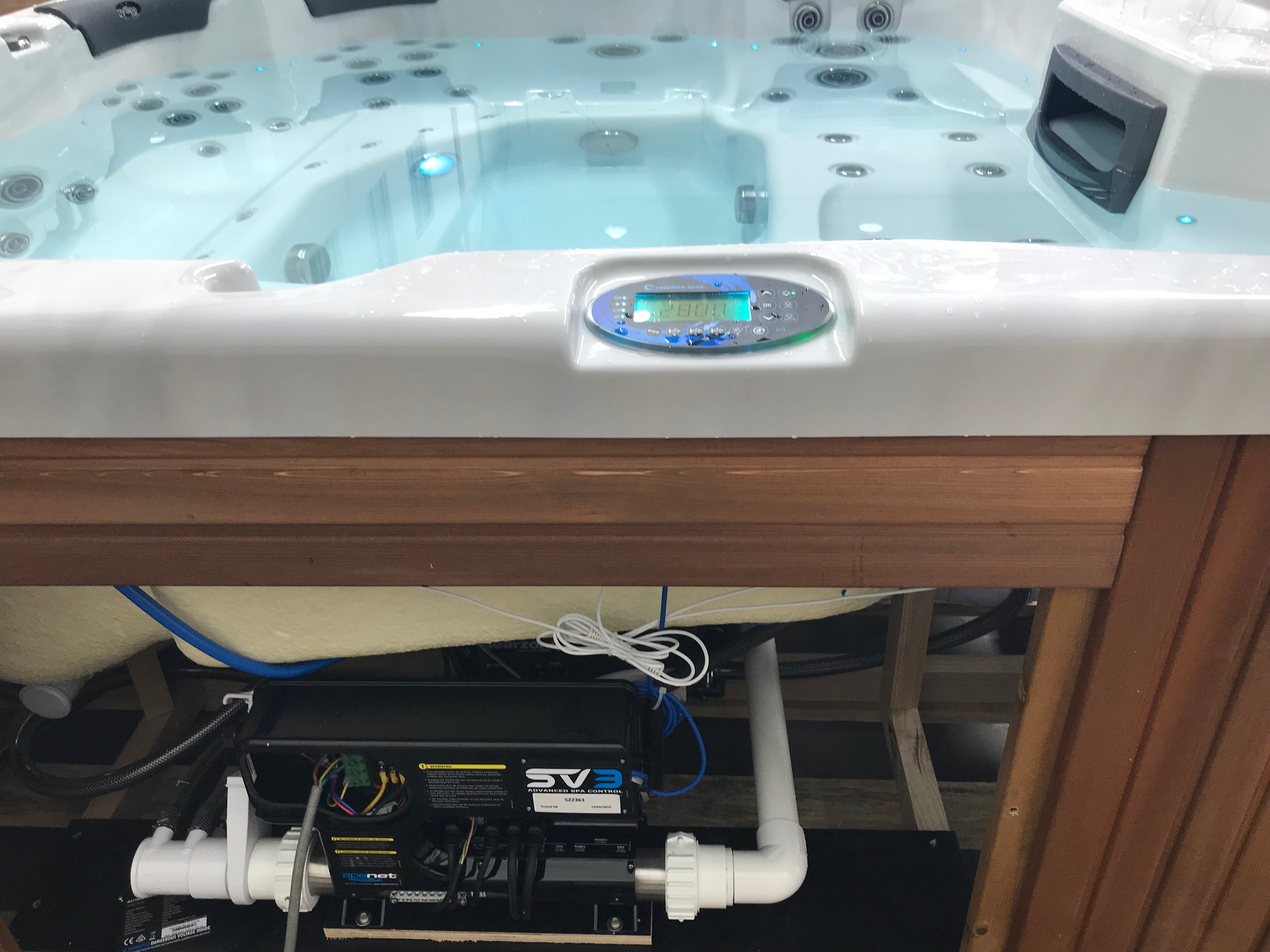 Studies have found that spa pools account for less than 1% of the energy used within your home
heatlockthermo+ insulation is our eco-friendly insulation system that provides maximum heat retention to keep your running costs to a minimum
clearzone water management is an integral part of your spa enjoyment; let Sapphire Spas take care of the cleansing of your spa pool
Advanced water purification systems have been proven to have no adverse health or environmental effects
Our POWERsmart spa control system will automatically manage critical spa functions such as heating and filtration allowing you to personalise settings to suit your individual spa usage. This will minimise unnecessary energy consumption when your spa is not in use
In response to market demand for environmentally friendly products, Sapphire Spas have developed DuratekTM cabinets. A tough and durable, plastic construction, which fade and stain resistance will combat the harsh Australian elements for many years to come. An eco-friendly alternative to the timber construction used over the past years
Sapphire operating power all Sapphire Spas are professionally engineered, manufactured and plumbed to ensure the full benefit of our operating power is realised. We ensure that no energy is wasted throughout the operational flow of our spa systems, which means a smaller, more efficient pump can be utilised to conserve energy Sapphire plumbing = less restriction = better flow = energy efficiency!
The use of recycled paper and waterless printing in the production of our promotional materials results in considerable environmental savings in an industry that largely relies upon print media to promote their product
Thanks to the vast expanse of roof area created by our manufacturing facility, Sapphire Spas are able to capture an abundance of rain water in our purpose built storage tanks. This water is utilised during the production, testing and clean up processes throughout our factory. Water used for spa testing is continually recirculated through the spas during our quality control stage
Sapphire Spas also hope that the development of this interactive, comprehensive and user-friendly website will reduce the need for large quantities of promotional brochures to be distributed to potential customers. Our on-call spa specialist 0800 4 772 7665 is available to run through spa shapes, colours and running gear, so you have all the facts before you visit your local showroom