Delivering Premium Quality and Innovation with Australian-Made Sapphire Spas
Sapphire Spas was founded with a clear mission: to establish a unique niche in the market by manufacturing premium quality spa pools, competitively priced, and built to endure Australia's distinctive environmental conditions and beyond. Over the past 20 years, our brand has become synonymous with design excellence, superior quality, innovation, and outstanding customer service.
Our primary focus is to deliver exceptional value for our customers by providing a high-quality, long-lasting product. Each spa is meticulously crafted in-house, adhering to the strictest Australian Standards, and backed by our 'lifecare commitment.' As a proudly Australian-designed and manufactured spa brand, we offer a trusted warranty supported by our stringent quality control processes in manufacturing.
For over 20 years, we have been building spas at our Pakenham, Victoria facility, continually refining and enhancing our products. Our commitment to improvement extends to every aspect of our spas, including pump performance, seat configuration, jet massage, and product longevity. We strive to provide our customers with the best long-term value in the industry.
At Sapphire Spas, we place great importance on collaborating with our local supply chain partners. We take pride in supporting the Australian economy by sourcing materials and components locally, whenever possible. This approach also allows us to ensure quality control through close collaboration with our trusted suppliers. While a Sapphire Spa may not be the least expensive option available, we wholeheartedly believe that our products represent the best value in the market.
On behalf of the entire Sapphire Spas team, we thank you for your interest and invite you to experience the unparalleled quality and innovation of our Australian-made spas.
Above all else, we are Australian manufactured and owned.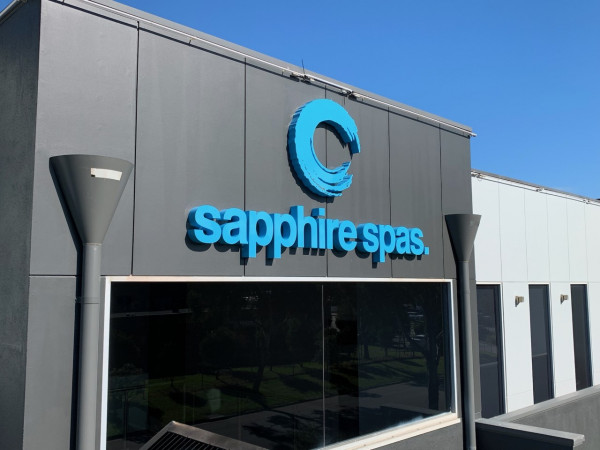 Our Melbourne manufacturing plant
Fully equipped with advanced facilities, our Victorian manufacturing plant in is designed for maximum flow through production.
Sapphire Spas remain committed to the environment and have made further investments in solar power. This initiative will also help rein in our overall operating costs with another 83 Kilowatts of capacity currently being installed, this is on top of our previous roll-out of 120kw capacity.
One thing is for sure - we are in this for the long run!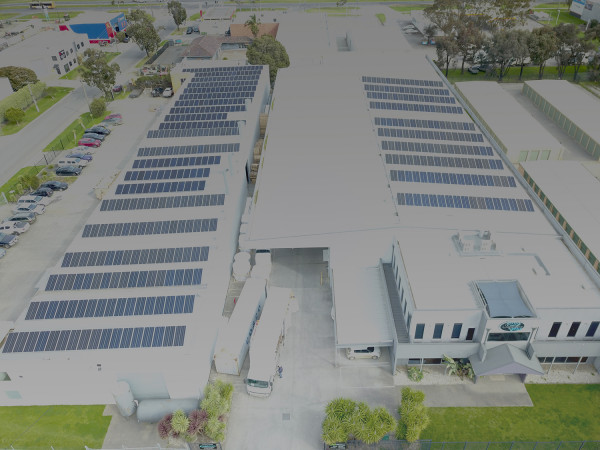 Tour of our purpose built Australian manufacturing plant
Join our production team on a tour of our state-of-the-art factory, where you can witness firsthand the dedication, expertise, and passion of the people who create our prestigious products, as well as gain insight into what sets us apart as a truly Australian manufacturer.