Enjoy Pure Bliss When Relaxing In Your Perth Garden With Our Amazing Australian Made Spa Pools
There really is no better way to relax in your Perth home or garden than with a luxury spa pool. At Sapphire Spas, we manufacture a great range of spas that are suited to all tastes and budgets. We are an Australian based company that makes all of our products right here in Australia. Because of this, you will get the local support that you deserve for your spa products.
Our spas are stocked and sold through over 100 dealers across the whole of Australia and New Zealand. With so many companies willing to sell our high-quality spas, it is clear that we are a brand that you should trust with your relaxation.

At Sapphire Spas, we specialise in the type of spa pools Perth residents are longing for. Whatever size your garden, we have a spa to suit your available space and budget.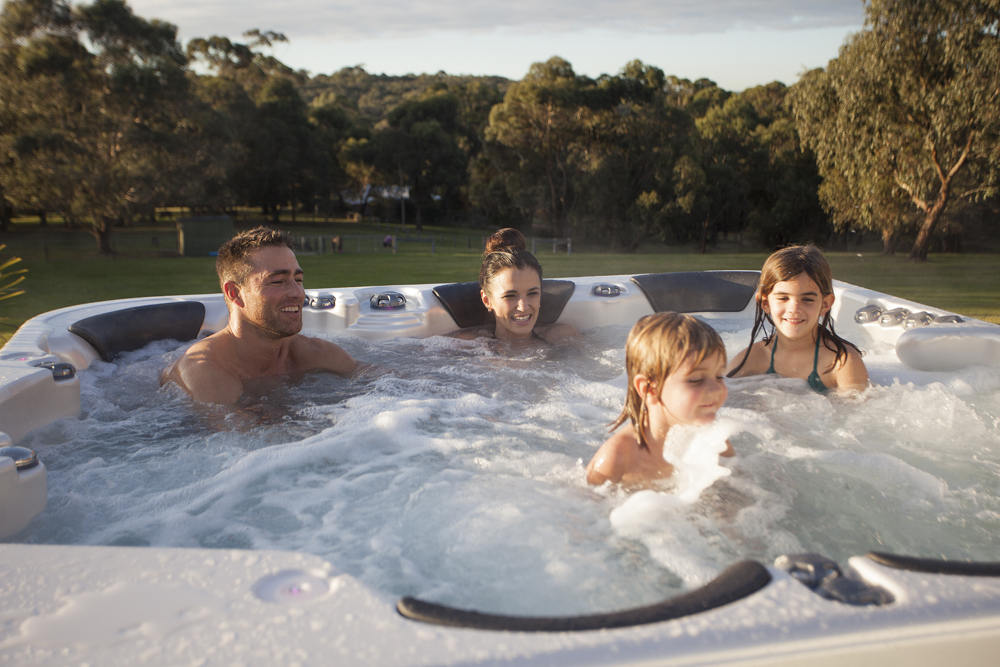 Our

Spa Pools

Range

Looking for a spa pool in Perth? We have you covered. We have a great range of spa pools thaOur compact spas are great for use on your own or as a couple. But, just because they are smaller, does not mean that you are going to get short-changed in terms of hydrotherapy power, they still have the same powerful jets that provide you with an amazing massage.
Family spas are an ideal choice for those that want to share their spa with two or more people. They are perfect for if you have a family, or you are likely to invite a small number of friends around to enjoy your spa with you.
If you are likely to want to invite a few people to share your spa pool, then you will want to opt for a luxurious spa. These are generally around 2.3m square and can have up to three pumps and approximately 70 jets.
Size isn't everything, but if you want to ask half the street round to enjoy your spa, then you can do this if you have one of our much larger Entertainer spa pools. These spa pools often come with a whole host of additional features too. This type of spa is ideal if you have the garden or yard space and the money to invest in the ultimate entertainment area that will really enhance your outdoor space.
---
Here are some of our best selling spa pools.
---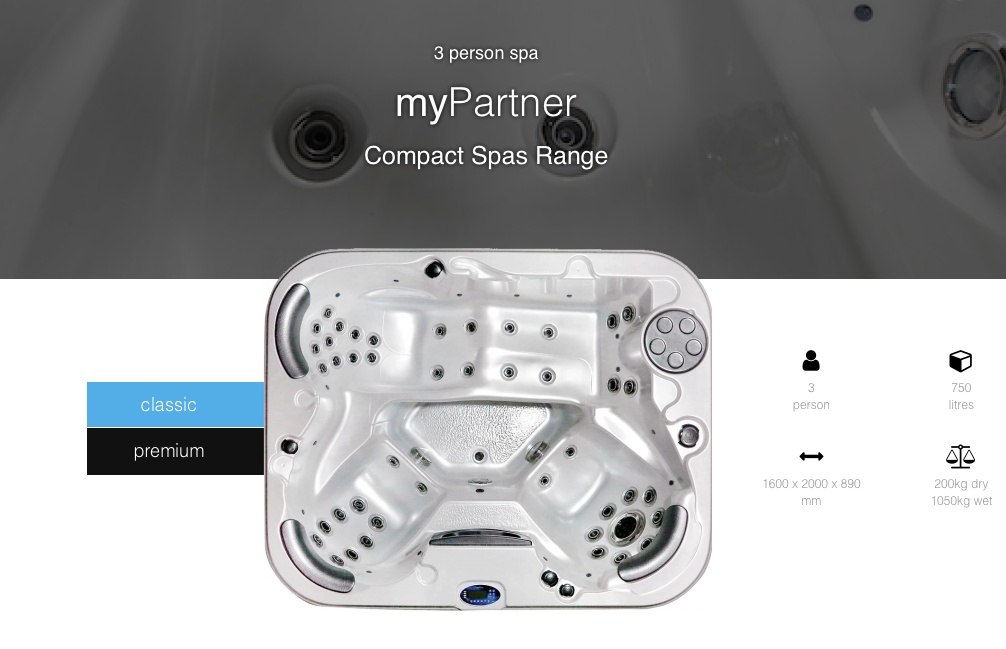 The compact spa myPartner does not skimp on the jets, considering its size, it has a staggering 40 jets built-in. That means that you can enjoy maximum exposure to relaxing jets that will massage you and soothe you as you unwind. The compact design of the myPartner makes use of the footwell in order to provide maximum space.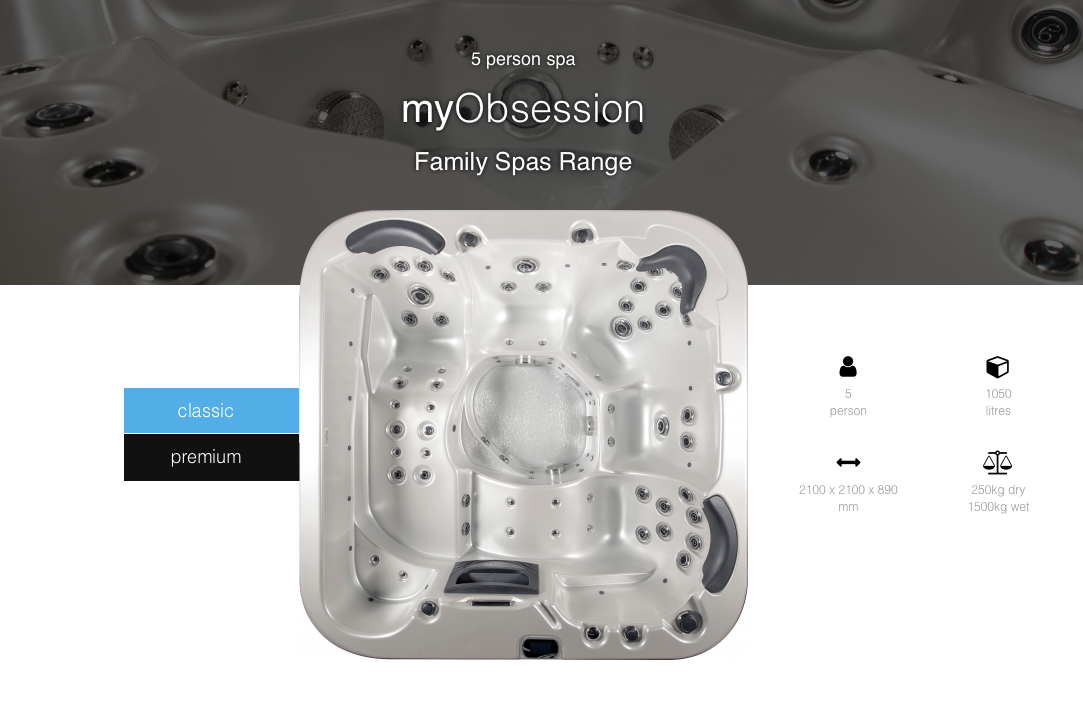 For families wanting to relax together in the comfort of their spa pool, myChillout is a popular choice. This fiver person spa is well equipped with 48 powerful jets. One of the best things about this spa pool is the fact that it gives the best neck and shoulder massages. You and your family can chill out and ease away the stresses and the strains of life in this beautifully designed and comfortable spa pool.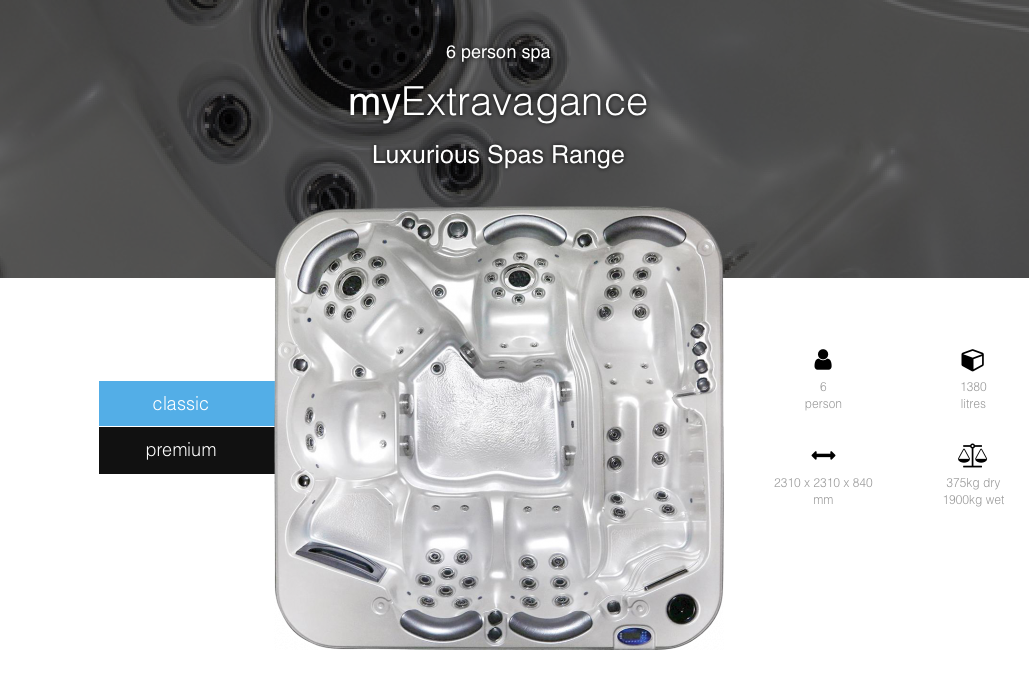 This luxurious six-person spa pool allows you to adjust your seating position to ensure you are able to enjoy the maximum level of comfort at all times. The myExtravagence has a superb comfortable recliner, a cohuna 15 port massager, with lounge seating, and plenty of legroom. Whether you have all of the family round, or a group of friends, the beautifully designed, myExtravagence provides pure enjoyment for all.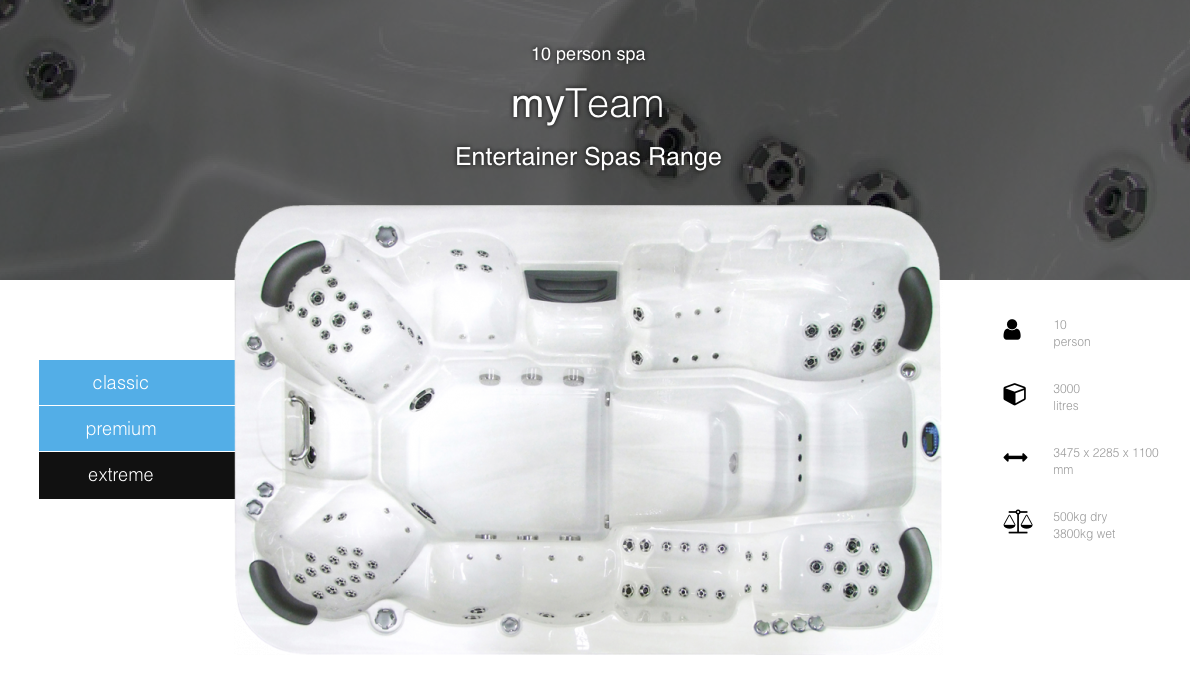 The guests will really want to come to your party when they find out that you have got the myParty. This entertainer spa pool can comfortably hold up to ten people at one time. You can enjoy the myParty in both classic and extreme specifications. By opting for the premium model, you can increase the number of jets from 51 to 71, add a hydrojet pump and a filtration pump, as well as adding lots of optional extras such as waterfall feature. Whether you are wanting to stretch out and enjoy the vast space on your own, or you are intending on inviting lots of guests around to impress them, myParty is an excellent addition to any large backyard or garden.
---
Permits & Safety Barrier Regulations
Every state has its own regulations with regards to this area, and it is important to know what pool fence regulations Western Australia has in place. Before you go ahead and buy your spa pool, make sure and learn about the finer details that you need to know. Take a trip to our showroom in Perth and speak with one of our very knowledgable advisors and we'll be happy to talk you through all of the specifics. Alternatively, drop us a line and have a chat.
Visit Our Perth Showroom To Learn More About Our Great Range Of Spa Pools
One of the best ways to decide which spa pools are right for you is to take a trip over to one of our showrooms to see them for yourselves. If you need to know where your nearest showroom is in Perth, drop us a line. Once you know where you are going, make an appointment with one of our experienced advisors and we'll walk you through all of our products and give you a full and comprehensive rundown of all the features and benefits of our great spa pools.
Would you like to speak with our swim spa sales consultant, see a swim spa running & even jump in for a 'wet test'?
For more information on the very best spa pools Perth has on offer, drop us a line on 1300 069 772 or send us a message using the enquiry box and we will get back to you as soon as possible.