Sapphire Spas, Designing & Building The Most Luxurious Australian Made Spa Pools In Sydney

When searching for the perfect spa pool in Sydney to spoil yourself with family and friends, Sapphire Spas are the premium choice in Australian owned indoor and outdoor spa pools. Whether you're searching for a 2 person spa or a hot tub for the whole family, we design and produce a range of spas to suit everyone's needs, which is why you should read on to find out more about the benefits of our superb collections of spa pools in Sydney.
Spa pools are a fantastic way to keep nice and warm on those cold winter nights and relax at the same time. After a long day you can turn up the powerful jets to full blast and jump into a steaming hot spa, getting a deep therapeutic massage, loosening the muscles and taking a load off your mind simultaneously. This is an experience that can be shared with others or simply alone with a glass of red while you close your eyes and just let go! Spa pools can be installed in many places around the house. At Sapphire spas our range includes indoor spas, outdoor spas, plunge pools, swim spas, inground spas and above ground spas, it really depends on the space you have and the real reason you've made that decision to go out and buy a spa to begin with, something our spa consultants can help you discover, before you make a final decision.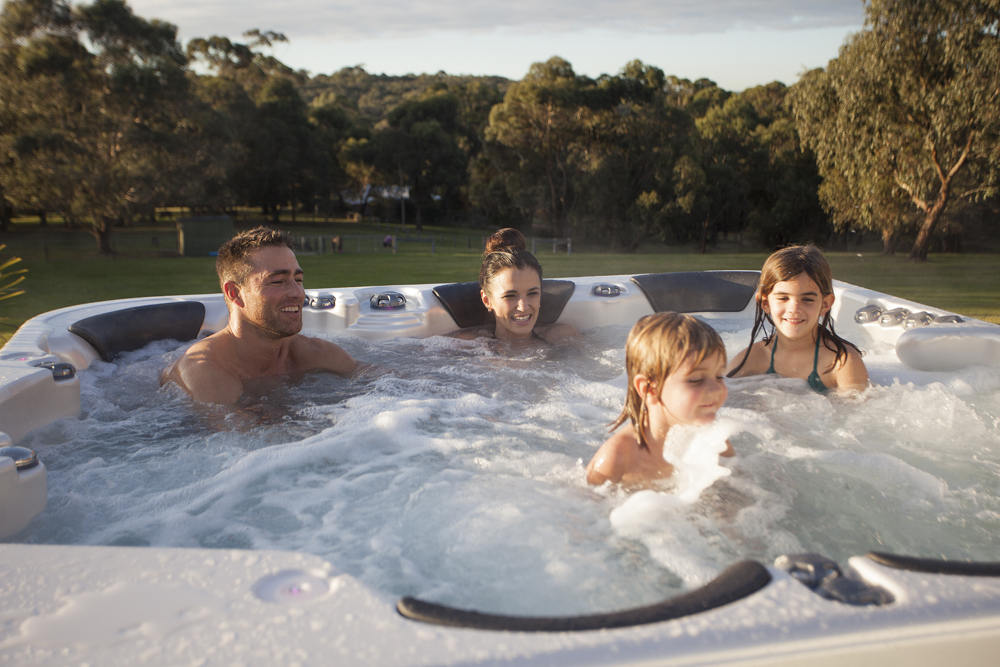 The Complete Sapphire

Spa Pools

Range

We have 4 main categories of the spa pool range available in Sydney. These include Compact Spas, Family Spas, Luxurious Spas and Entertainer Spas. Our range of spa pools are designed to suit many different people. The first in our range are the Compact Spas, which are smaller in dimension but not limited on the number of jets or pump power. They will fit well on small patios, apartment balconies and backyards with limited space. Our Family Spas are a little larger in size and perfect for you and your kids to all jump in & have fun at the same time. The Luxurious Spas are even bigger with more pump power, more room and more jets; these spas ensure that every seat provides a full back massage with at least 5 powerful jets. Our Entertainer Spas are designed for those who like to invite friends around for a bbq and a drink. These spas can fit up to 10 people at a time, making them perfect for next celebration.
---
Have a look at some of our best sellers from our spa pool ranges below.
---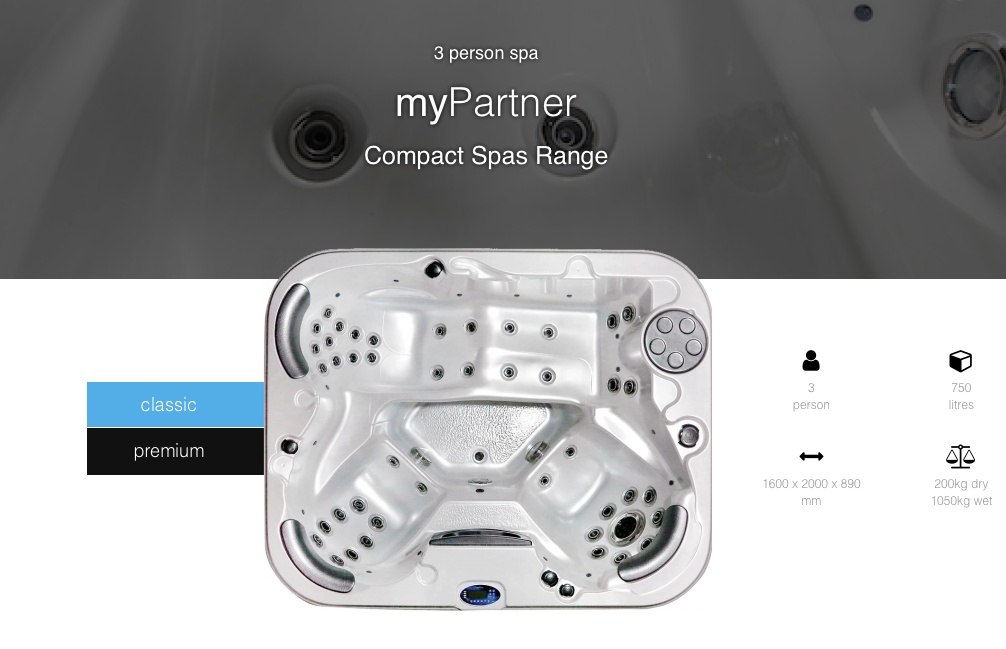 myPartner sets the benchmark for compact spa desgin with it's undercut footwell creating the space typical of a much larger spa model.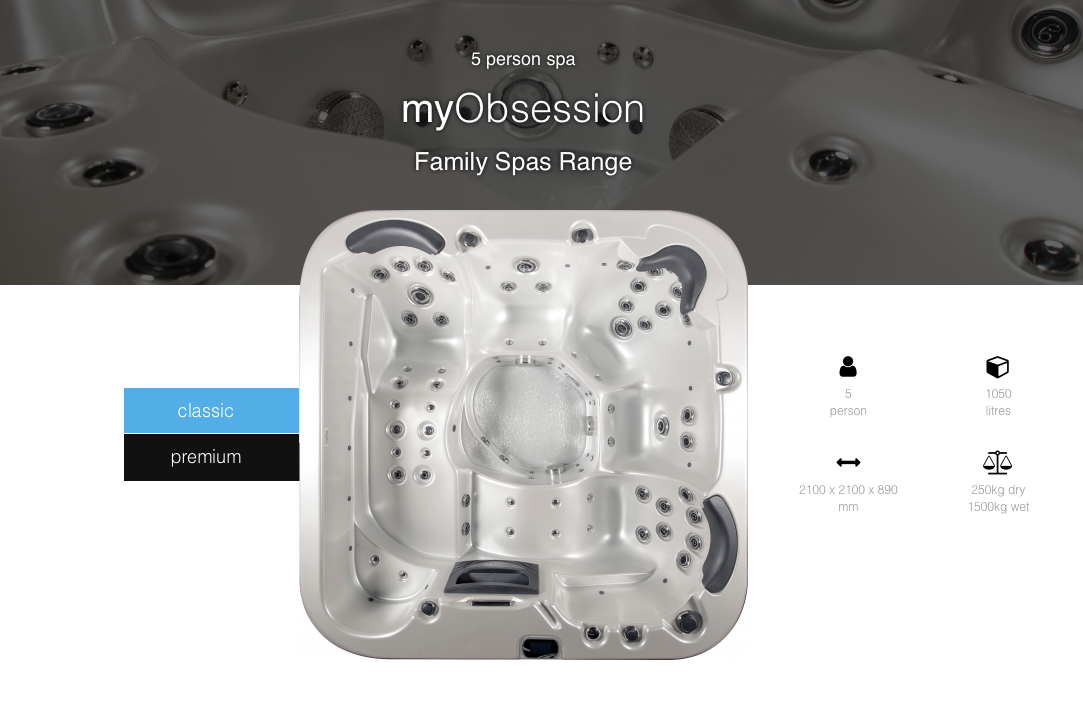 myObsession was designed and created with comfort and performance in mind. The lounge recliners are set at different heights to cater to the size difference between men and women, which provides a full body massage from head to toe.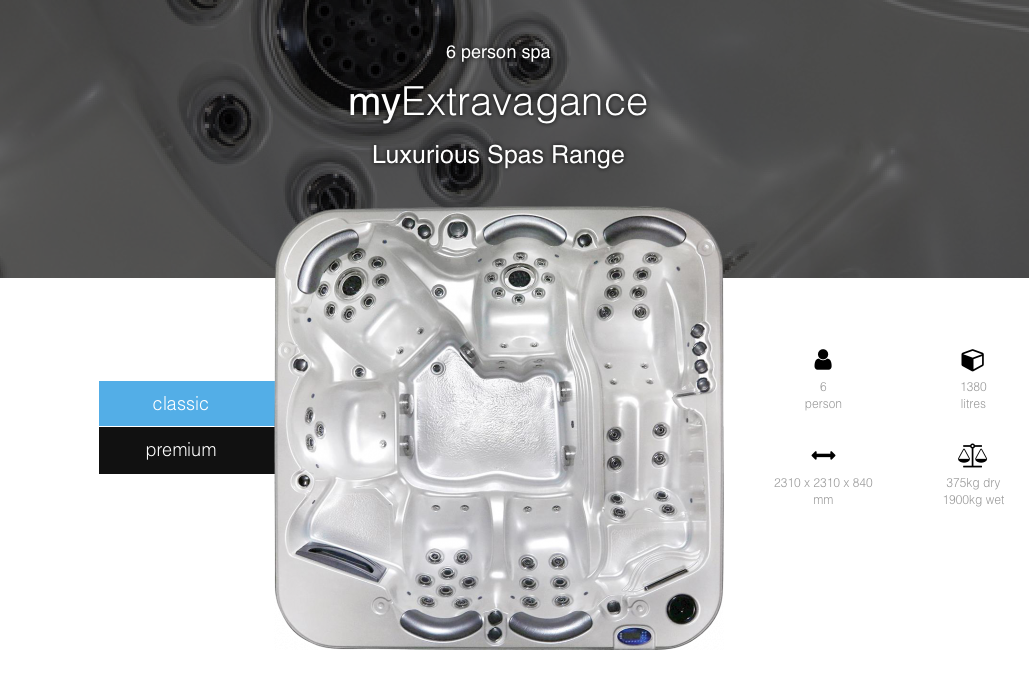 myExtravagance is a work of art. It's beautiful in every way, with various customised seating heights to suit all body types. Super comfortable lounge chairs filled with jets and plenty of space to spread your feet out, all working seamlessly together. Your friends and family will be impressed and you'll be proud to own this top of the range spa.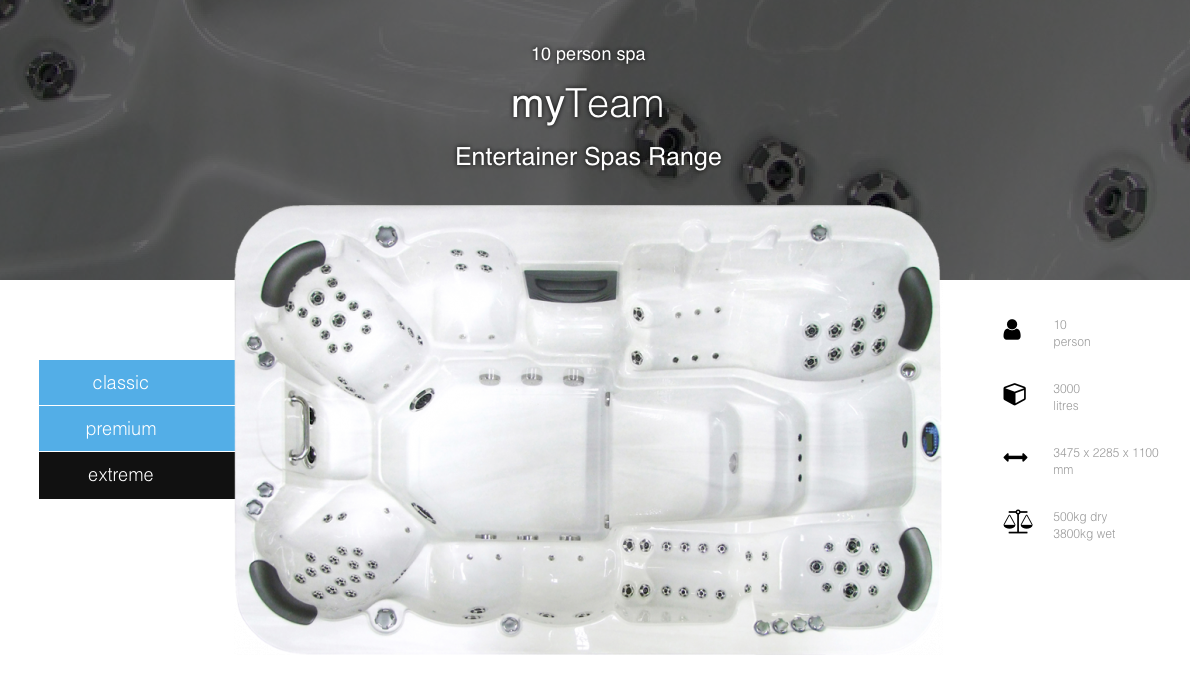 myTeam is fully optioned with seating for 10. With comfort, size and design in mind, Sapphire Spas has created the ultimate outdoor spa pool for the big back yard. Seating 10, myTeam will astound you with spacious comfort and a variety of seating. Two fully optioned his 'n' hers seats allow couples to enjoy simultaneous hydrotherapy whilst on the opposing side, hydro loungers support your body's every contour during a full body massage. This spa's powerful pumps deliver an incredible volume of water, capable of soothing all your aches and pains and leaving the days problems behind.
---
YOUR LOCAL SHOWROOM IN SYDNEY We have stores located around the Sydney metropolitan area and also throughout NSW so contact us to find your nearest retail showroom. We want you to be sure about your decision when choosing a spa that's right for you, so make sure you book in for dedicated one-on-one advice.
If you would like to speak with one of our spa pool sales consultants or come and see one of these outdoor spa designs at your local Sapphire Spas store right here in Sydney, request a follow up by clicking the button below.