mySpaSydney has been creating backyard fun for the past 15 years, operating throughout the Sydney region. Utilising Dan the Man's creative landscaping skills, we can add an Australian manufactured Sapphire Spa to your home for daily enjoyment and exercise.
Our knowledge and customer service makes for an unbeatable combination. Whether you are upgrading from an existing model, or purchasing a spa for the first time, our team will help you discover the spa that is perfect for your lifestyle and budget.
As one of the leading spa suppliers in Castle Hill, we are proud to sell the Australian Made & Owned Sapphire Spas range. We can look after everything from installation, structural landscaping, chemicals and pool & spa servicing.
We are members of the Swimming Pool & Spa Association of NSW (SPASA).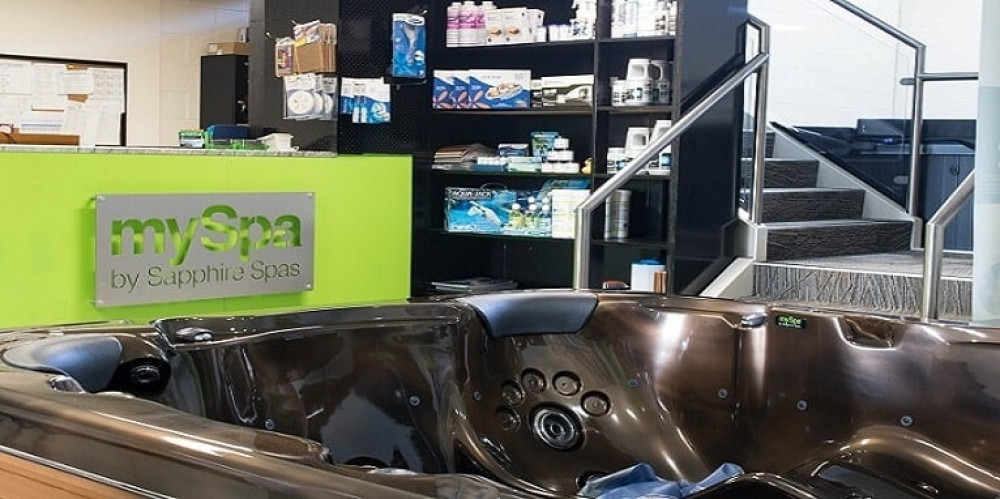 mySpa Sydney is your one-stop spa pool and swim spa partner. Our showroom at Castle Hill in Sydney has an extensive display of the Sapphire Spas range, Compact, Family, Luxurious, Entertaining ranges and Swim Spas.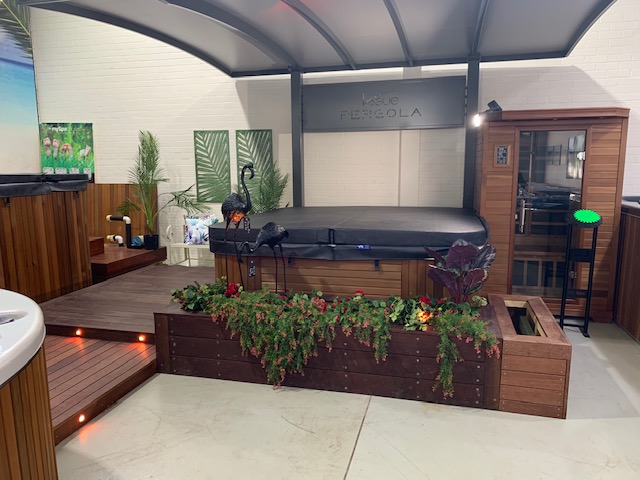 We encourage all customers to try-before-you-buy! You can test-drive a car, so why not a spa? We even have a change room for your privacy and comfort and can organise appointments after hours to suit your busy lifestyle. Book your 'wet test' today.
Our owner-operator Dan and his specialised team are available to guide you through all the different types of spas and installation options. Dan is also a certified structural landscaper by trade, having worked with clients around Sydney for over 16 years now, so not only we can assist in choosing your perfect spa, we can organise the installation and advise on any landscape issues your site may present. From council approvals, landscape design, construction, installation and after sales spa servicing, we can do it all! This takes the stress out of sourcing multiple quotes and co-ordinating trades, as well as researching state and local regulations involved with installing outdoor spas and swim spas.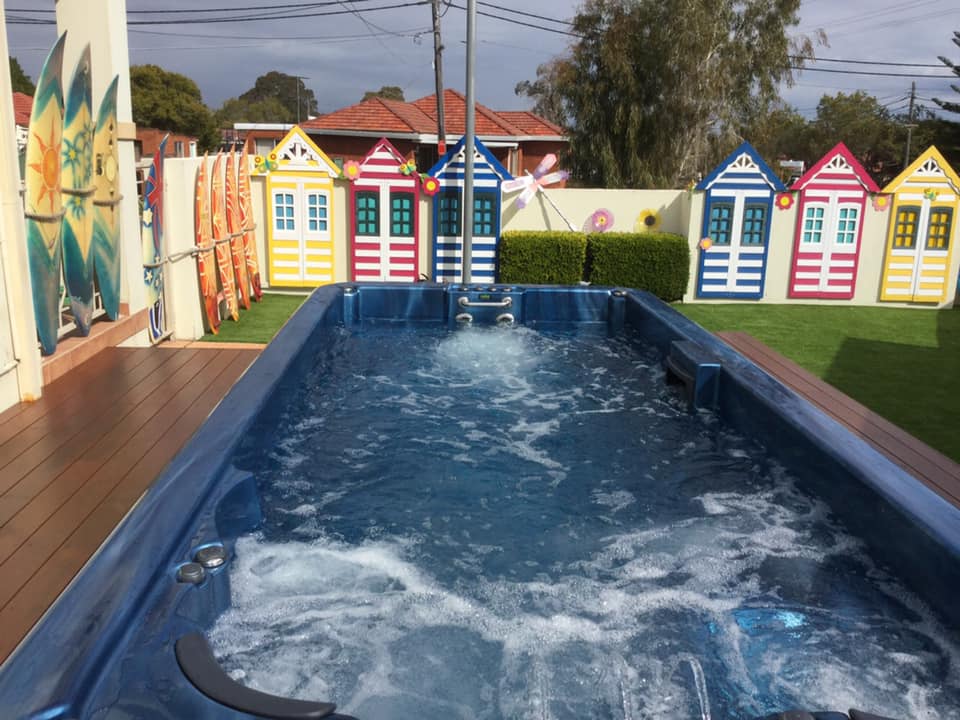 We've worked with budgets from $1,000-$400,000 and all size spaces, including trickier, tight-squeeze locations. We will take full responsibility for getting your spa from showroom to first soak to help you enjoy your ultimate outdoor haven.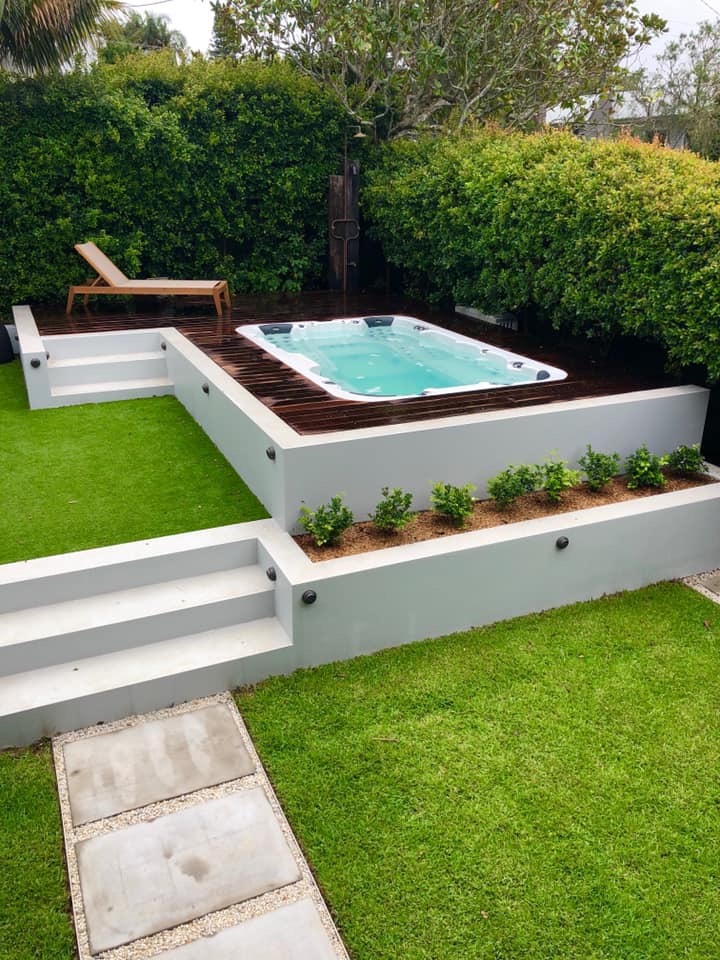 Offering quality swim spas & spa pools
Partnering with the popular Australian made Sapphire Spa brand, we offer spa pools, swim spas and portable 6 metre pool and spa combinations. Sapphire Spas are the only fully Australian accredited company manufacturing spas for Export around the world.
Dan & the team are here to guide you through all the different types of spa installations as well as advice on any landscape issues your site might present. We are here to help you make an educated decision and make the best choice for your lifestyle and budget.
SERVICING YOUR LOCAL AREA
Our specialised team provides prompt servicing in the Castle Hill and Sydney regions, providing an extensive range of high quality Australian made Sapphire Spas and swim spas.
Over the years, mySpa Sydney has built a high-quality, dependable, support network and a high level of trust with clients who are impressed with our work. As a result, they regularly pass on referrals to us. We love this and we pride ourselves on our customer service! Check out some of our reviews on Google or Facebook if you'd like to read our client testimonials.
Call our store for updated open hours
We are an owner-operated, true blue Aussie local business. Come visit our friendly staff today and SUPPORT LOCAL!