(Photo above taken at Sapphire Spas Factory Warehouse in Victoria)
The coronavirus pandemic has had a profound impact on our lifestyle. During the height of the lock down, people were unable to leave their homes and were confined to their own four walls for most of the year. Even though it seems we have weathered the worst, travel restrictions are still in place and for the most part, people remain stuck at home. Instead of sitting twiddling their thumbs, there has been a growing interest from homeowners intent on improving their properties. People have been exploring ways to make their home a more pleasant, relaxing, and entertaining place to spend time.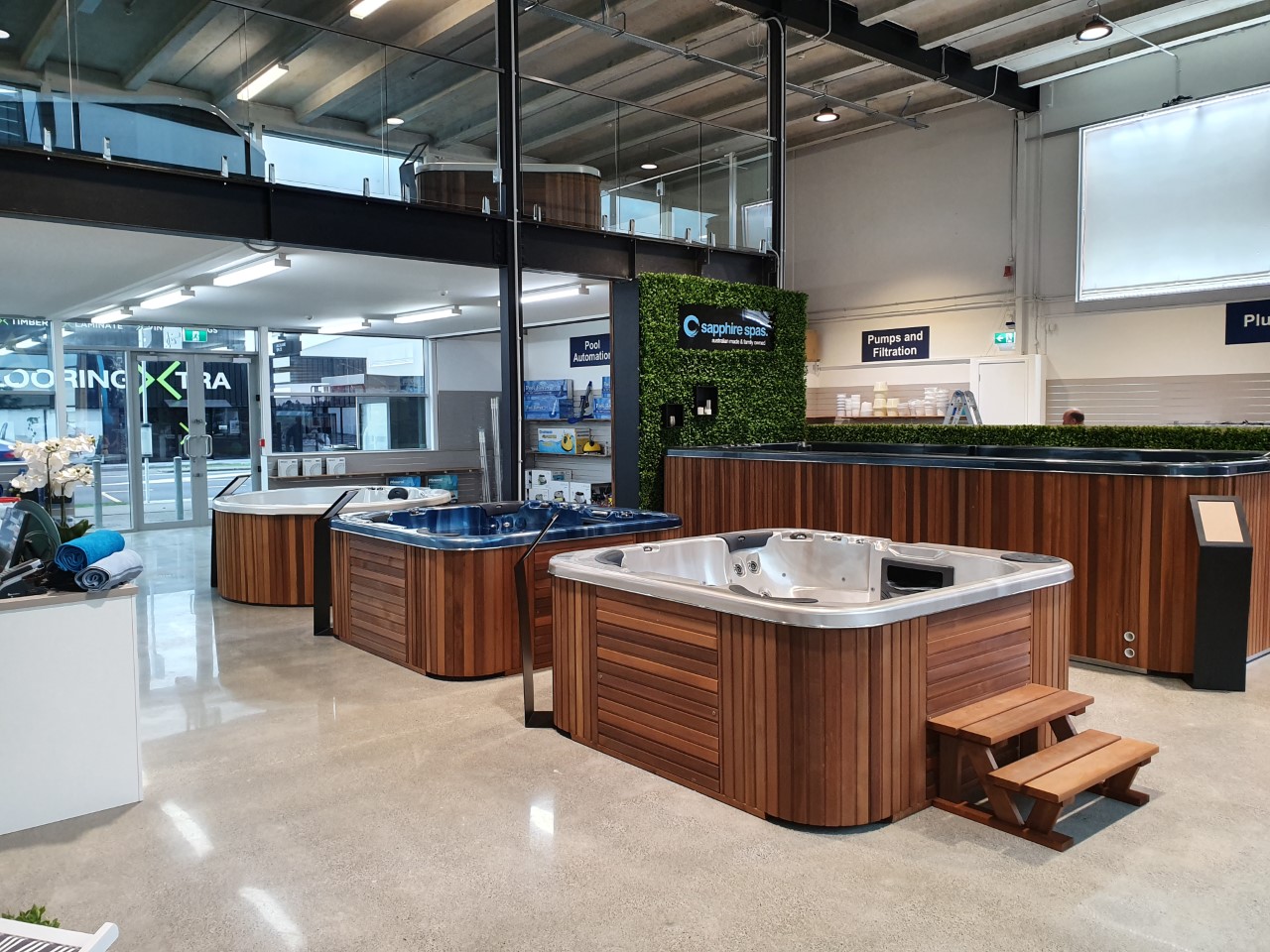 Polls suggest that buyers are also more focused on wellness products, keeping fit, and protecting their wellbeing. This has caused a higher demand for swim spas and spa pools. A swim spa provides a way to swim endlessly in one spot against a current of water. It's a great choice for general exercise and can be used by every member of the family. A key selling point of a swim spa is that it will be ideal for those who want a pool but are working with quite a tight budget. Similarly, a spa pool is a small heated pool that is perfect for relaxing. They can be perfect for indoor or outdoor use.
How Easy Is It To Get A Swim Spa Or Spa Pool Built On Your Property?
Due to the size of these pools, they can be built and installed relatively quickly. You also won't need to worry about an extensive fight to gain planning permission. However, there could still be barriers in your path to adding a pool like this to your home. Due to the higher demand, there is now a black log of up to one year for Australian-made spas. While this might seem like a positive for Australian manufacturers of these products, it has led to some people cutting corners to get their spa pool or swim spa without a delay.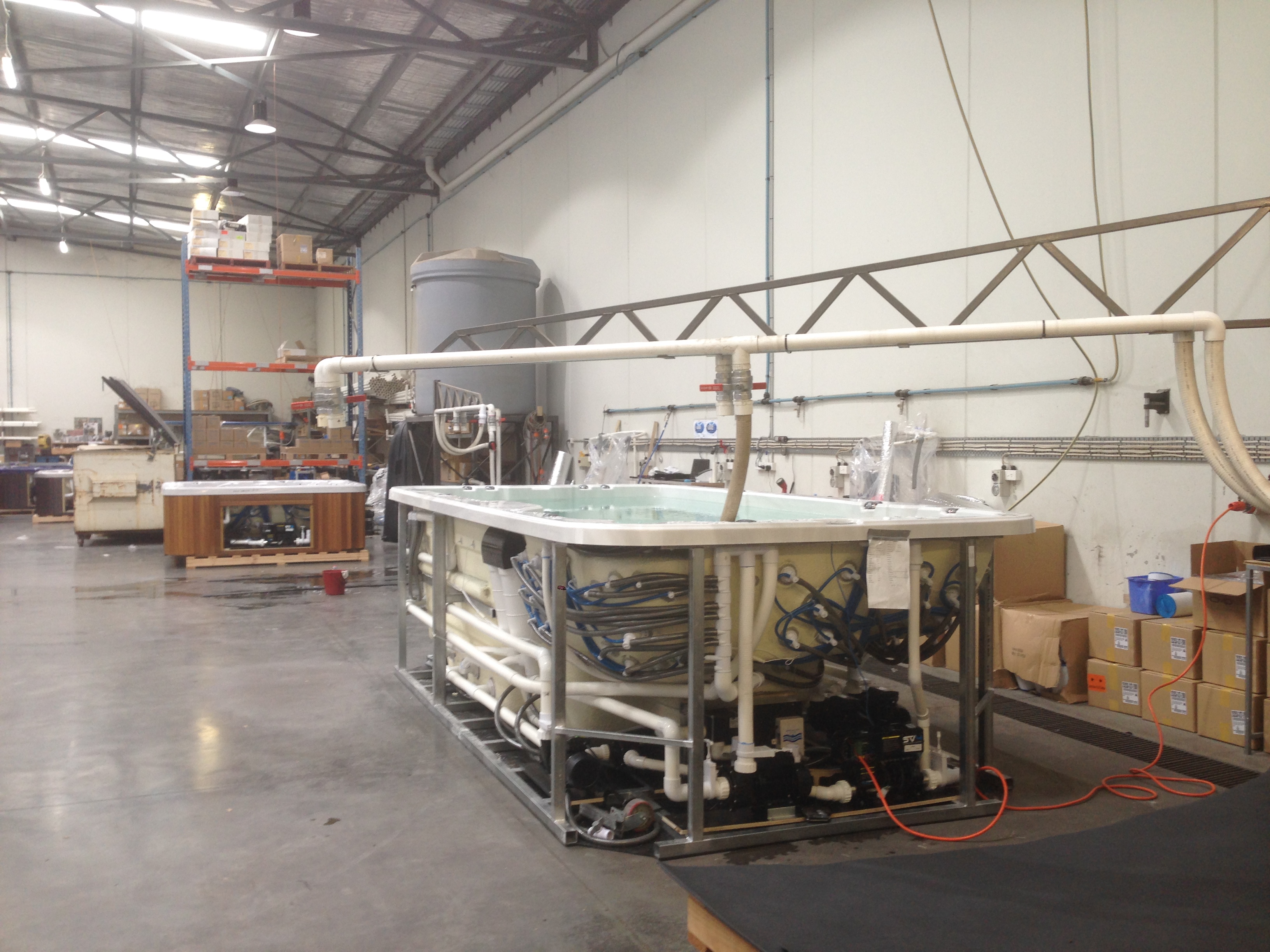 Many individuals are now choosing to source their spas from China. These can be imported quickly and ensure people don't have to wait, but this may come at a cost.
Issues with Chinese Made Spas

Unfortunately, when people buy Chinese-made spas, they are taking money away that could have contributed to the local economy. This is important as a lot of businesses and manufacturers suffered massive losses through the first year of the coronavirus pandemic and are still struggling to get back on their feet. The Australian economy needs every ounce of demand to guarantee it continues to remain healthy and vibrant.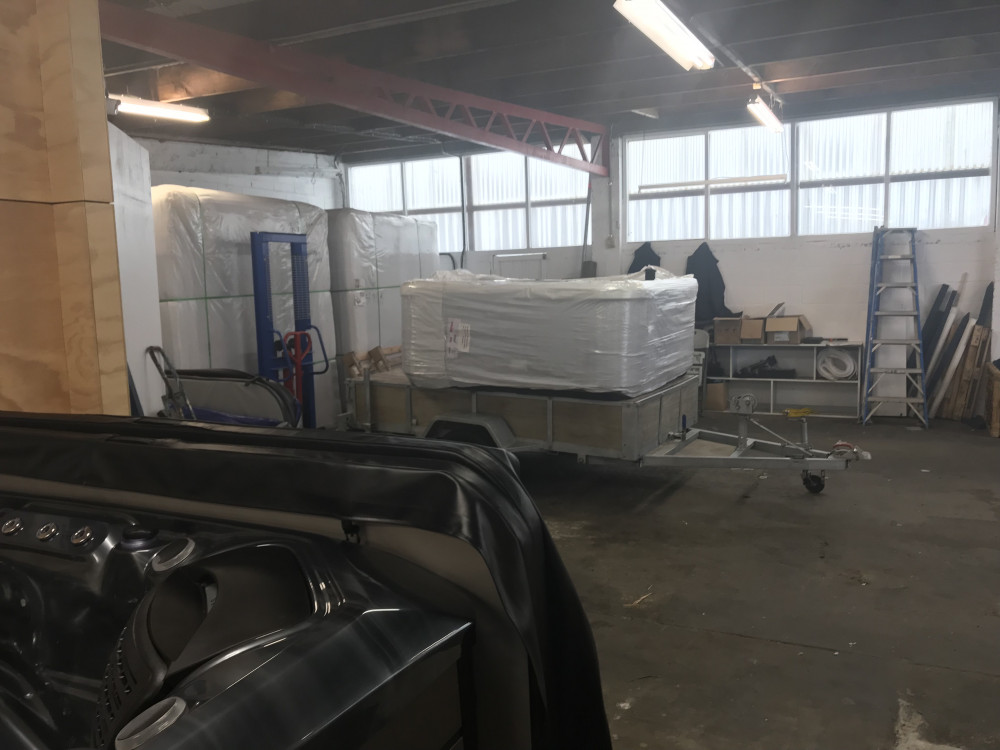 As well as not contributing to the local economy, Chinese spas do not provide the level of quality that buyers expect or deserve. While they may be cheaper, it is likely that they will have countless issues. For instance, the spa pools are unlikely to remain durable and will likely need countless repairs. So, while they might be cheaper in the short term, they could cost buyers a lot more over time. If there is a problem with the spa, since they are imported, it will be difficult to gain support from the original seller. Again, this is going to add a lot to the cost. Chinese spa pools can also be more difficult to install and you might even find that the materials do not match the right standards. Over time, they could develop cracks and leaks that will be a nightmare for any owner.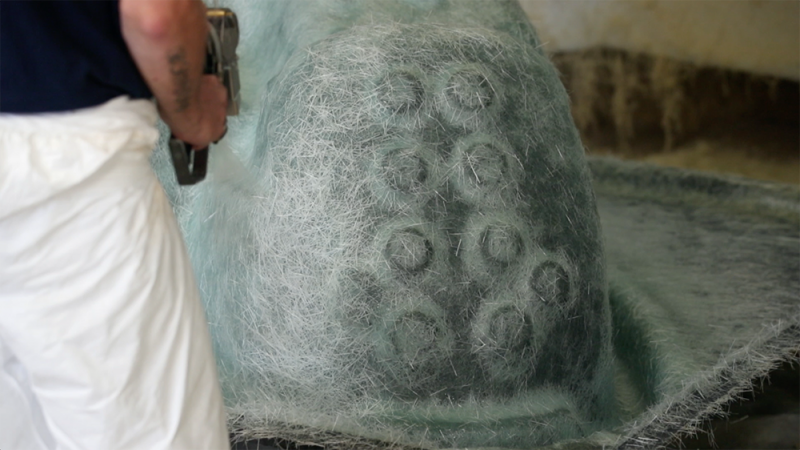 Why choose Australian Made Spas

In contrast, while it might take longer to get an Australian-made pool spa, they are worth the wait. First, you can guarantee that a spa pool made by Australian manufacturers is going to be made from a higher standard of materials and have a quality build. As such, it will remain durable over the years and continue to provide the fantastic experience you and your family will love in your home. This also means that an Australian spa pool will provide far better value for money.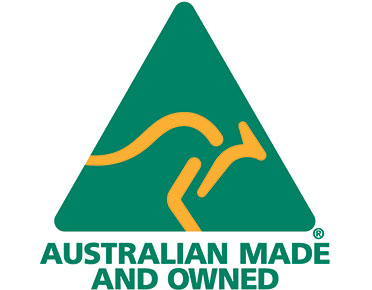 Since you are buying locally, you will also be able to take advantage of local service solutions. Australian spa pools come with long warranties. As such, if there are any issues you will be able to get them fixed, often free of charge. This includes if there are any defects with the equipment provided that is part of your spa pool. With a local service, you can also guarantee that there won't be any delay in getting your spa pool fixed.
As well as being built to last an Australian-made spa pool will also provide a fantastic experience. These products are designed with the latest technology, advanced equipment, and expertise to guarantee that you will adore spending time swimming in your pool every day.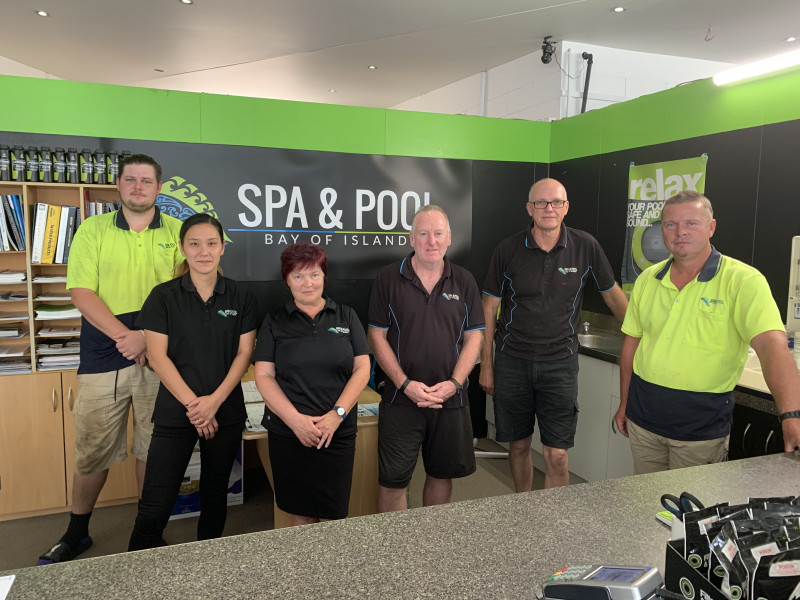 Buying Australian-made spas provides other benefits as well. When you buy a product like this locally, you can find out as much information as you need about the company that will be supplying the pool. If you buy from China, it can be far more difficult to get all the details you want. It's also likely that the company in question is outsourcing a majority of the manufacturing processes. As such, you will never know which companies worked on your spa pool and whether they were built to the right standards of safety.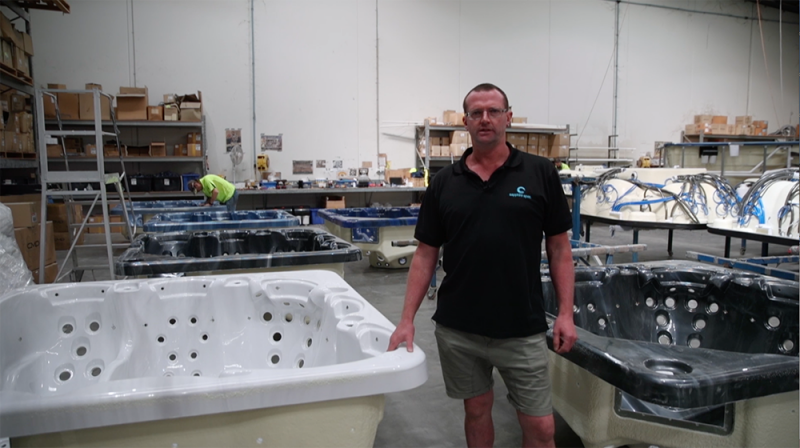 It's clear then that there is a new level of demand for spa pools and Australian-made spas. While the demand has certainly led to shortages, it is still in your best interest to wait rather than importing a different spa pool from China. As shown above, there are countless issues with importing a pool like this. As well as questions about quality, you would be taking money away from Australian manufacturers when they need it the most. A Chinese pool also won't deliver the same standard of quality and the wonderful experience that buyers deserve. Waiting will deliver massive benefits in the long term and ensure that you have a pool that you can enjoy for years without any issues.
If you are considering purchasing a new spa anywhere in Australia then please be sure to reach out to us here at Sapphire Spas and speak to one of our spa experts to find out how soon you can have your very own spa pool delivered.