Have you recently installed a spa pool in your home? They can be a wonderful addition to any property. A spa pool provides a place for you to relax and enjoy time with family and friends all in the comfort of your own home. This is perfect if you have always dreamed having a backyard pool, but you don't have the budget or space for a full-sized swimming pool installation. They can also be a blessing during any covid lock downs giving you a place to retreat and spend time without leaving the house. Once installed, you might start to think about how to improve your home spa pool environment and there are lots of ways to do this. For instance, you can think about some new decor ideas for this feature of your home. Here are some of the best possibilities that will guarantee your home spa pool looks incredible and inviting at all times.

Choose The Perfect Location
It's possible that you haven't installed your new spa pool yet. If so, then you should think carefully about the location to ensure that you find the best spot in your home. You can choose to make this the centerpiece attraction of your garden, perhaps somewhere with breath taking view. Alternatively, you might want to save space and put it to the side. You should also think about it's position with regards to the sunlight. If you install the pool close to the side of the house, then this could provide shade to keep the water cool during the summer months. At the same time, you may prefer to have it in full exposure of the sun where you can soak in the rays and work your sun tan. Your spa pool installer will provide advice on the best spot for your spa and ensure that you do make the right choice. Don't forget, spa pools can also be well suited as an indoor installation if you have the space inside your home. Once you have chosen the right spot, you can think about adding additional features to the area.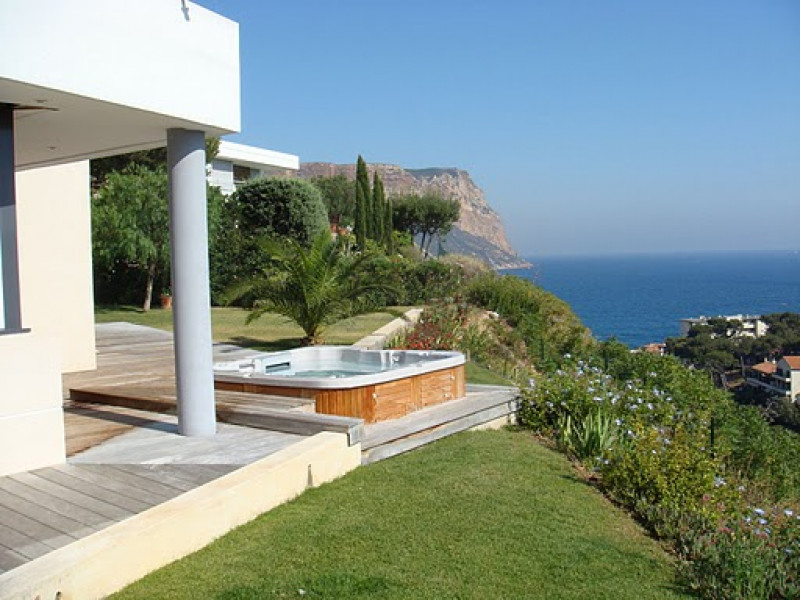 Add A Water Feature

You may want to consider adding a water feature to your spa pool area. This is a great way to make your spa pool more eye-catching and luxurious. As well as looking beautiful in your home and the rest of your garden, it will provide ambient background noise and something relaxing to focus on while you're winding down. You could even think about adding a water fountain or statue to in the area with some water element to it. These come in a wide range of different styles so you're guaranteed to find one that will perfectly match your home design.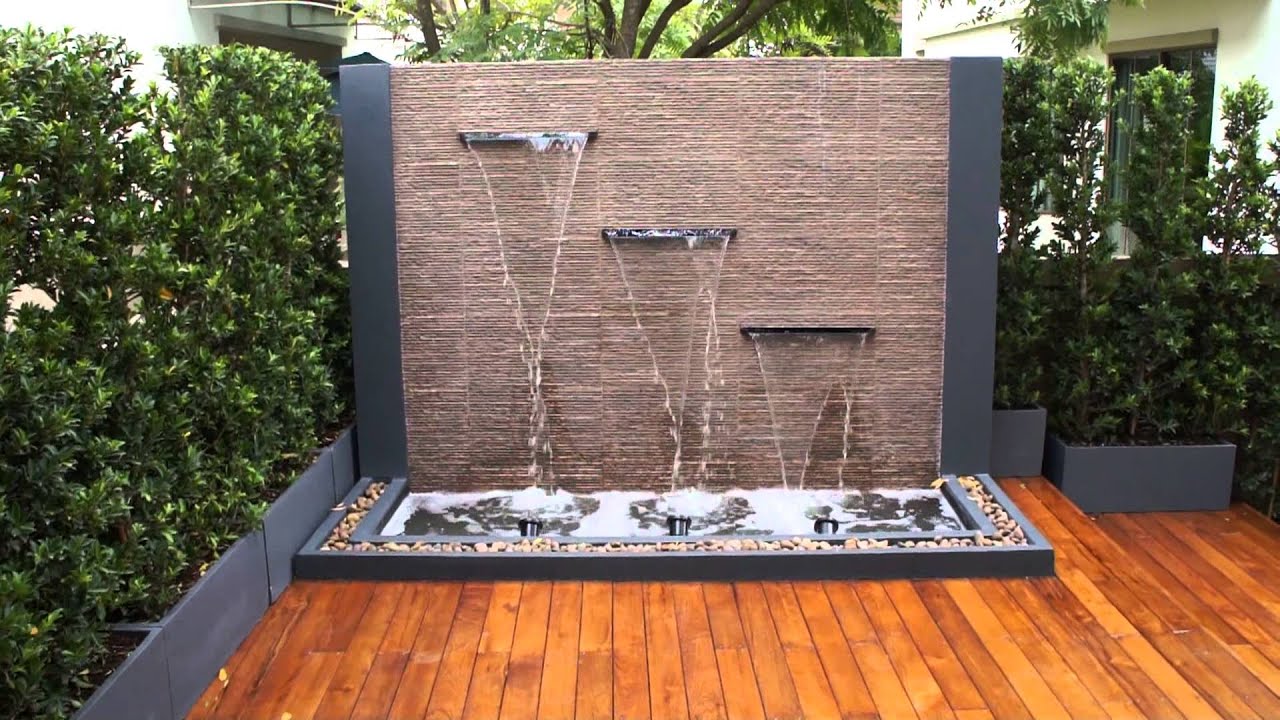 Add A Pool Cover
A pool cover is placed over the structure of your spa or swim spa when not in use. As well as providing a clean appearance, the cover is designed to keep out things like leaves and other debris whilst protecting the pools top edges. Typically a cvoer like this will be made out of vinyl and it can have a variety of different aesthetics to match your garden and the space that you are designing for your pool. For instance, you can get covers in different colours and shades. The thickness of the material used can also vary a lot too. This could be the ideal choice if you are planning on changing and revamping your spa pool frequently or you love changing the decor of your home.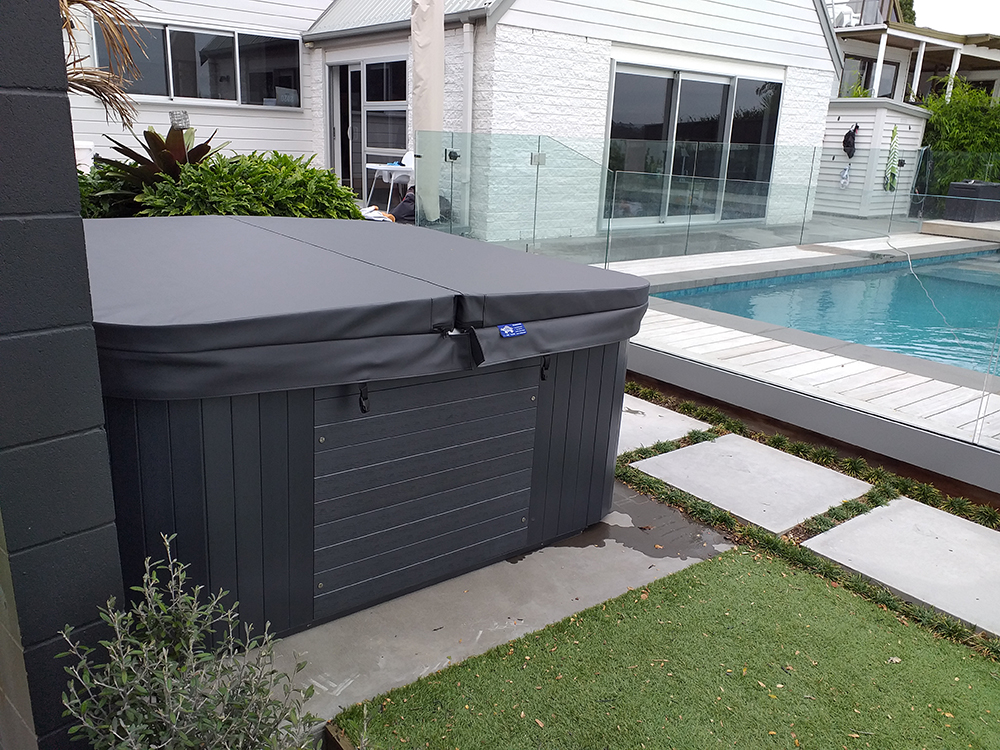 Decorate The Border

You can think about decorating the surrounding area of your spa pool too with some garden additions for that natural look. For instance, you might want to consider adding flowers, plants, and rocks nearby. This is a great way to give your spa pool area more life and make it look like a natural element in your garden.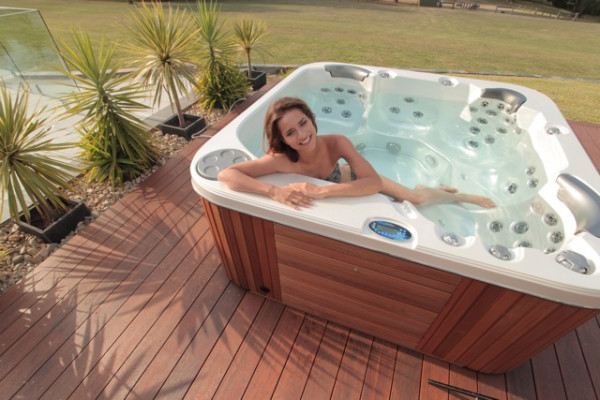 Add Some Mood or Special Effect Lighting

You could also think about adding lighting to your pool. This is a great choice if you want to guarantee you can use your pool as often as possible such as late in the evening. It's a great time for a swim and normal clear spot lights or LED options can make this far more enjoyable. You can even think about adding underwater lighting to your spa pool such as coloured LED lights that can change colour and add a special glow. While more difficult to install, this is going to help create a great atmosphere and a unique aesthetic, ensuring that the water will glow late into the evening. If you're approaching the pool as a centerpiece of your garden, it makes sense to ensure that the surrounding area is also beautiful and provides a wonderful space to relax and unwind.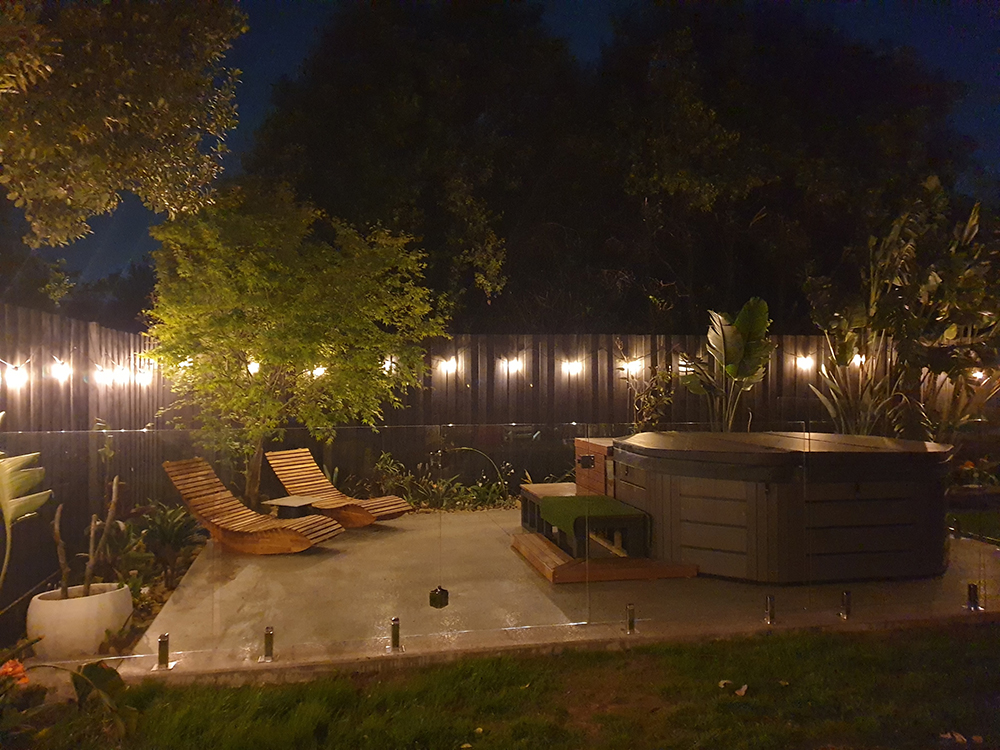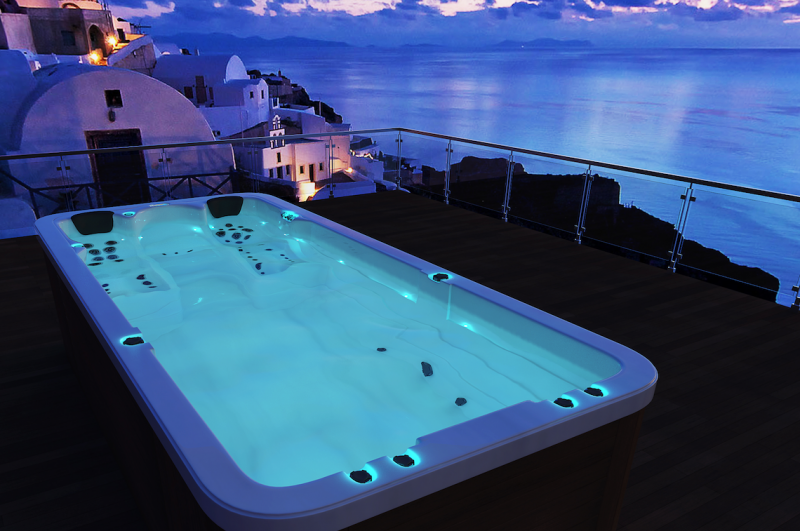 Resurface The Floor

Finally, you can think about resurfacing the floor underneath and surrounding your spa pool. There are lots of different materials that you can explore to do this. For instance, you could think about adding a polished decking, a simple slab of concrete, or adding fake grass for low maintenance and to provide a natural look. Alternatively, blue stones can look fantastic or you might just want to opt for a simple choice like tiles with foliage growing around them as you can see in the photo below. Speak to a spa expert and they will be able to help you explore some of these fantastic possibilities.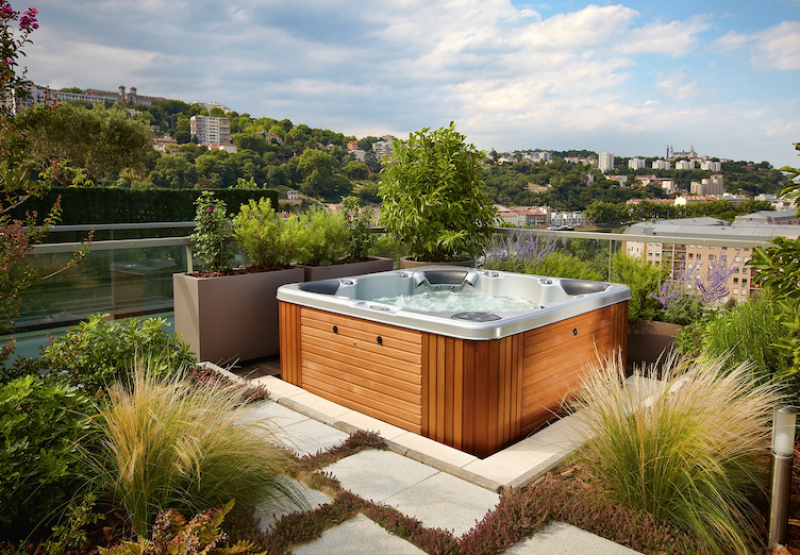 We hope you love these ideas and use some of them to add a fresh aesthetic to your home spa pool installation. Remember, with each of these choices there's a lot to keep in mind. For instance, you need to decide whether you are going to DIY or use a contractor. If you are using a contractor, make sure that you are checking the reviews to ensure that they can provide the right level of quality. It's also worth thinking about what materials and types of equipment are going to be used. You need to ensure that you don't go overboard with your budget when you're making these changes..